Flowers are often credited with having the power to uplift your mood when you are feeling a bit blue or even if you are already in a good mood. This is one the reasons why flowers are considered the perfect gift for happy occasions like birthday, anniversaries, graduation ceremonies as well as for sad ceremonies like recovering from sickness, funerals, etc. Flowers have the power to evoke a whole range of feelings and emotions within human beings. They come in different colors and fragrances and never cease to elicit a reaction from anyone.
Interestingly, the flower fragrances are also used in aromatherapy to help with medical issues like insomnia, depression, anxiety and so on. Not just the fragrances, the colors of different flowers have also proven to improve your mood in different ways. For example, flowers like hydrangeas that come in bright pastel colors help you relax better, whereas flowers like gerbera daisies tend to make you feel more energized and creative. In certain cases, flowers have even been observed to ward of headaches, the next time you feel a headache coming on, try sitting next to some freshly cut daisies, and you will notice the difference in a few minutes.
Chase Away The Blues With Some Blooms
Negativity in life is something that you cannot avoid. Ups and downs are part and parcel of everyone's life. One way of overcoming the anxieties or worries in your daily life is by surrounding yourself with beautiful and fragrant flowers in a variety of bright colors. You can say goodbye to the Monday morning blues with a bunch freshly cut daisies to brighten up your mood. The interesting thing about being in a positive mood is that you get to impart a bit of your positive energy to the people you meet in the day. The happier you are, the better you are in facing challenges and solving different issues. Many people have noted an increase in their working ability when they are around fresh flowers that brighten up their mood.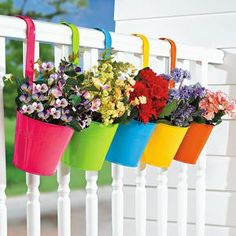 Brighten Up Your Home With Flowers
Bright, fresh flowers on your dining table can help brighten up your entire home. You can place them in the kitchen, hallway or the receiving room to bring about a positive vibe to your home. Studies have shown that people with fresh flowers at their home tend to have a more positive outlook towards life and are also able to focus more on the task at hand. So if you have major presentation or examination coming up, place a few vases filled with fresh flowers around your home to feel the positive energy around you.
If you own a business or a firm and employ workers, you are aware of how tedious Monday mornings can be. Having flowers around the office will see an impressive boost in productivity as well as a better energy level within the office. Place a weekly delivery order with a nearby florist and you can have fresh flowers at your office all every week, making your company a happier place to work in. The next time you notice a dip in the productivity levels in your office, order in a batch of fresh flowers to brighten up the vibe in the office to encourage your staff to work harder.
Every industry has noticed an increase in customer retention when they make their places of business a pleasanter place to visit. Flowers help accomplish this target by imparting a lovely fragrance and brightening up the rooms as well. This has led to many businesses like spas, salons, hospitals, clinics, travel agencies and so on placing flowers in their reception area and around the hallways to give a relaxing and positive vibe to the establishment. Just imagine the fragrance of fresh flowers wafting into the room as you enjoy a relaxing spa therapy from Riverday Spa. This kind of aromatherapy helps you relax and get comfortable as you enjoy your massage session. Each flower has a unique fragrance that affects a different sense of your body. Some fragrances tend to enhance your mood, while others tend to make you feel relaxed, Experts recommend using the right flowers depending on your business to get the best results.
Also Read : Benefits Of Using Flowers in Spa