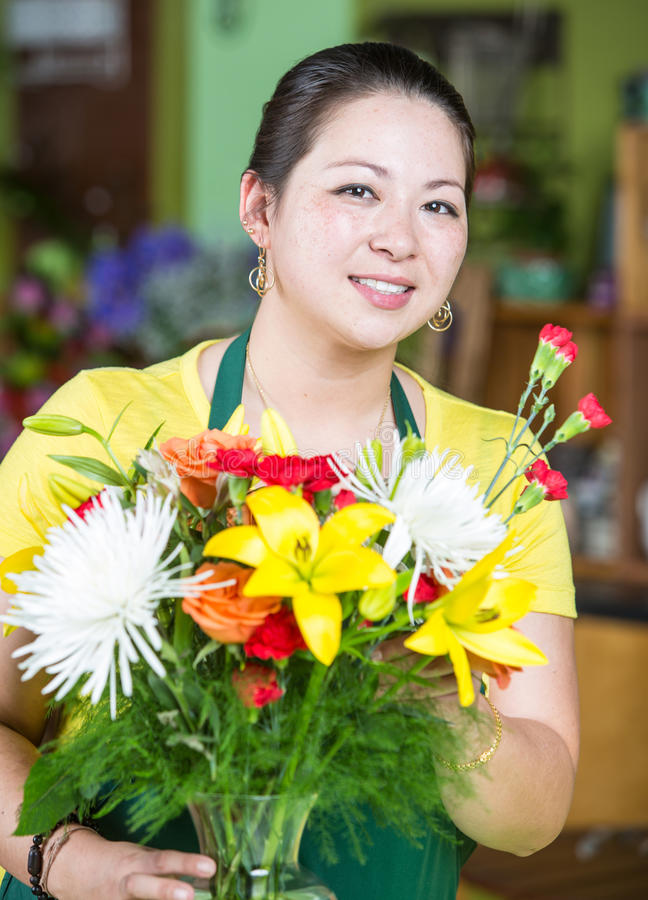 Flowers say it all! It can set the emotions right for any event. It is not without risks. Flowers do not last long and they can be damaged during transit. There may be some circumstances that go out of control, and it is the responsibility of the florist to take special care to deliver fresh and fragrant flowers. From the time they move from the market till the flowers reach the venue, a lot of effort is taken to deliver the flowers unscathed.
While kick-starting your journey of picking the right florist, check for vendor listings available at the venue or on wedding websites. You can check for real images of flower decorations online from different florists before making a choice. Talk to the florist well in advance and giving them at least three months time after you sign the contract is crucial to bring your imagination to life. Valuable information on ceremony site, guest list, type of flowers, garland, chuppah, the number of flowers, etc. are elaborated to educate the user on the florist services. Explaining design philosophy, opting for seasonal flowers, staying within budget, color theme, bouquets, centrepiece, delivery, flower arrangements, rental supplies, deposit and costing is crucial while deciding on florists.

---
Top Floral Decorations from top florists
---
The competition is rife among floral decorators in the country, and this is seen as a healthy sign. Some of the florists who land as toppers in the list are those who care to put in their 100% in their work and design solutions meeting the specifications of the client. The florist who gives importance to every ceremony be it a wedding or funeral; irrespective of the size of the project, doing justice to their jobs should be shortlisted for the task. We aim to authenticate such florists and make their names available to you. We run across references to bring only the best florists in town to make your special event extra special.
Top Skills - A Florist Should Hold
---
Creativity, a vision, eyes and nose for sensing the best flowers for the occasion is all it takes to become a florist. Some put decades of experience supported by skills and trademarks behind them to garner the support of a bunch of loyal customers who come back again and again, going to prove their floristry experience. Some of the skills a florist should hold to stand apart in their trade include:
Finding smart products to keep your flowers fresh for long, maintain the shine on the leaf, handy buttonholes, corsage clips, magnetic pins or specially made glue.
Sourcing unusual materials and thinking out of the box adds value to the florists.
Expertise in wire work to come up with something like princesses tiara
Creating bespoke designs and breaking the rules to please the customer base like using punky arrangements are welcome.

Having a creative eye for textures and shapes
Giving value for details and adding a unique touch to stand from the regular design
Everlasting designs that remain fresh in the wedding or event photographs. Holding on to the products for record or cherishing memories.
The use of tools to come up with classic or contemporary design