The brilliant ways and methods of arranging the flowers can help in a great way to transform a space and make it look grand. There are simple DIY floral arrangements that can be done by yourself without the help of professionals.
Arranging Flowers
You may require a vase, shear, flowers, water, bleach for correctly organizing the flowers. Go for in-season flowers so that they would be less expensive. Choose flowers with vibrant colors so that the arrangement looks brilliant. Include greenery along with the floral grouping. Choose the vase based on the size of the flower and fill it with water and bleach so that you avoid the growth of bacteria. Add up flowers in a circular fashion.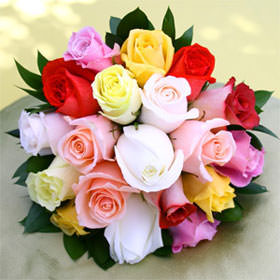 Assorted Bouquet
Assorted Bouquet is nothing but a combination of different colored flowers. You can even arrange different flowers in this bouquet arrangement. Purple dahlias, white button poms and roses would be a great combination. Make sure that you place the bouquet in water after the arrangement.
Wild Beauty
This is a simple DIY floral arrangement that can decorate your house. You would require a vase, shears, and flowers for the arrangement. Choose one type of flower with different colors and add as much as greenery as possible to offer a wild effect to the floral arrangement.
Bursting Summer Arrangement
This is a unique DIY idea where you make use of scotch tape instead of the shear. Create a grid with the scotch tape and continue arranging the flowers on it.
The above floral arrangements can be made at home with less expensive décor elements.